How to Build Business Credit Fast: The 10 Best Ways
Business credit reflects a business unit's credibility as a borrower. Financial history of your business has a major bearing on the business credit.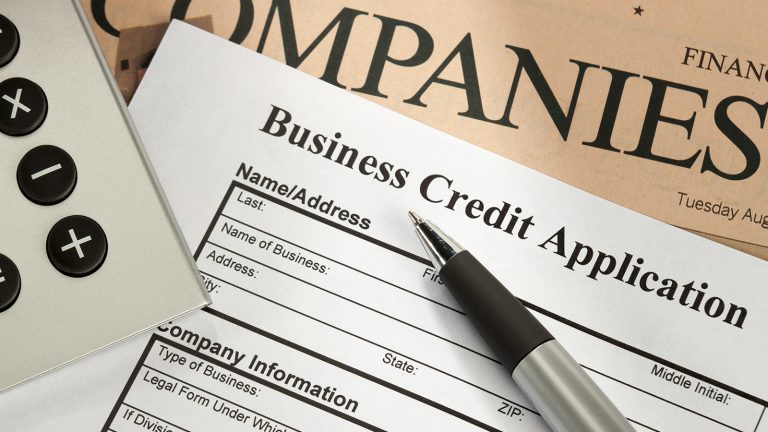 Business credit reflects a business unit's credibility as a borrower. The financial history of your business has a major bearing on business credit. Factors such as your handling of business loans, business credit cards, credit transactions with suppliers, and several other variables may impact the credibility of your business.
Variables of Business Credit
Credit bureaus evaluate the performance of a business entity on the basis of a large number of factors associated with its financial aspects. Such considerations may be summarised as follows:
● Credit mix and re-payment history
● Demographic details such as vintage and size of the business
● Information collected from creditors and vendors linked to the business
● Public records
● Legal filings
On the basis of the above-mentioned factors, a credit score is worked out for every business establishment. This credit score is numeric and reflects the creditworthiness of the business unit. A high business rating reflects a greater degree of trustworthiness of the business organization in question.
Building Business Credit fast: 10 best ways
1. Getting your business registered:
This is an important tip to ensure that the business unit has a standing of its own. This would also enable you to keep your personal accounts and credit score separate from your business. You may choose to get your business registered as a C Corporation, S Corporation, Limited liability partnership, or a Limited Liability Company depending upon your choice and consultation with your accountant or business attorney.
2. An Employer Identification number in place:
An Employer Identification Number or EIN is free and easy to apply. It is very significant for the credit history of your business. With EIN in place, you can easily apply for business loans and credit products in the name of your business. Moreover, with good performance chances of building a strong business rating also stand to improve.
3. Separate banking account for business needs:
To build your business unit's credit rating it is a must that all financial inflows and outflows are separated from your personal transactions. A separate bank account for handling and tracking business-related particulars is an essential step to building up business credit.
4. Establish contact details for your business:
It is of extreme importance to set up a dedicated address and phone number for your business. These unique details may be essential for signing up in a few directory sites which are also referred to by credit bureaus.
5. Opening a credit file with a reputable credit agency:
Registering your business with prominent credit agencies and seeking a unique identification for your entity is a very important step towards establishing a high credit score for your business.
6. Healthy relationships with suppliers or vendors:
A business operates well if a strong relationship is established with its creditors. These relationships usually extend credit for business transactions and report these business transactions to credit bureaus. Hence, repaying on time sends a strong signal and ultimately helps in strengthening your credit score.
7. Opt for different lines of credit for building up a business your rating:
Opting for credit lines and then repaying the loan amount on a timely basis is the most important tool for building up a credit score. You should opt for business loans and credit cards and transact on credit to build a credit history. In addition, repay these loans timely to build a healthy repayment history and win a worthy business rating.
8. Careful selection of lenders and borrowers:
Not all lenders report financial transactions to credit agencies. As a step to building up your business credit, it is important to select lenders who report all transactions and help you strengthen your business's credit score. Opting for loans from reputed banks and credit organizations or using credit cards for working capital requirements can prove to be beneficial for building up business credit.
9. Keep a constant check on the business rating:
It is a healthy practice to keep checking your credit score at regular frequencies to keep a tap on the accuracy and also to ensure no mistakes.
10. Be a responsible debtor:
Credit transactions should be tracked carefully and amounts borrowed should be re-paid timely and diligently. Making payments on time, going in for a good credit mix, and using credit limits judiciously are the thumb rules for maintaining a high business credit rating for your business.
Significance of Business Credit
A business with a high credit rating enjoys a host of advantages because of being reliable, credible, and trustworthy with credit.
● Better position to get financed for expansions and working capital requirements.
● An essential to pave the path for organizational growth.
● Indicator of stability of the business.
● Increases saleability.
● Reduce reliance on proprietor's personal credit
● Enhances ability to win favorable trade terms and conditions.